Overview
Position Integrity VFR Aeronautical Charts are exact reproductions of government paper charts produced by NOAA and NIMA. Coverage for the entire United States, in several scales, is available online. We also have many international areas of coverage.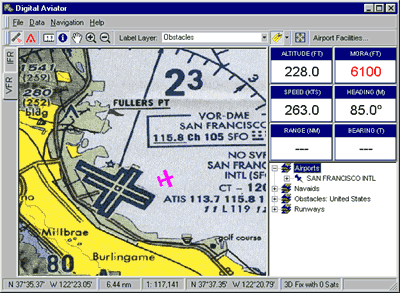 Details
Each digital chart is raster scanned and color palette-optimized for display on virtually any personal computer. All charts are updated at the same interval as their paper counterparts, so you'll always be flying with current information, especially when you use the charts in conjunction with our free moving map application, the Digital Aviator.
For more information, please contact us by telephone or email.